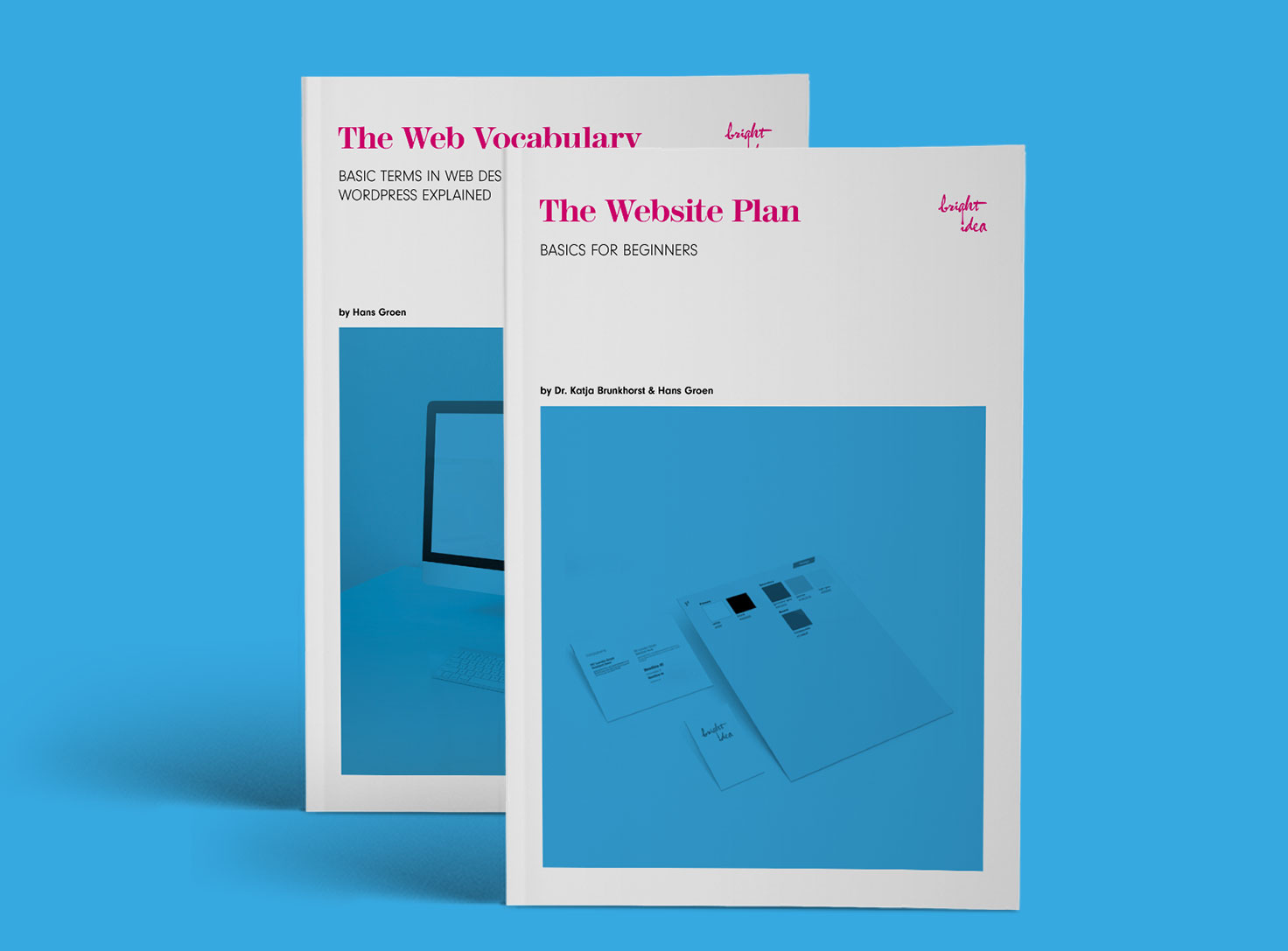 subscribe and get your freebies
The Website Plan & Vocabulary
Want to learn more about the basics of web design and/or are you preparing yourself to build your own WordPress website? Here are some ace impulses on content, layout, copy, images and typography to outsource overwhelm and get you moving in the right direction again! If you join our Newsletter you'll get not one, but TWO freebies: The Website Plan - A five step guide for beginners and The Web Vocabulary - Basic terms in web design and WordPress explained.
You can sign up below, in order to get access right away to the PDF downloads!
Subscribe to our brandbrief and
Grab Your Website Freebies
Get to know us at leisure and with zero strings attached. Up to twice a month, we send you pretty pictures and hard-hitting words to inspire your imagination, cheerlead your confidence and boost your brand.
So how about those freebies first? Sure, sign up and get instant gratification with our PDF guides The Website Plan & The Web Vocabulary...Yeah baby!
If your e-mail address is already on our list, you'll be redirected to your freebie download right away, after submitting the form!