CUBY
Naming and Branding for Kids furniture
C
uby is the name we came up with for the new mobile family storage unit from Graf Interiors. A name as iconic as the logo we created for CUBY. The BRIGHT IDEA branding hit the mark – but read for yourself what Corinna Graf says!
Working with Katja and Hans on the branding of our new product was really a highlight during the launch process. The name and logo they found for our CUBY were simply perfect, and it felt from the first second as if both had always been part of this product.

At the same time, they did a rebranding for our GI Design product line. Bringing together the different products behind GI Design was not an easy task. Again, we have seen things seem to be self-explanatory when given to real professionals.

Katja and Hans have a fantastic feeling for bringing language and design perfectly to the point, the product and the internet. We look forward to working with them again soon.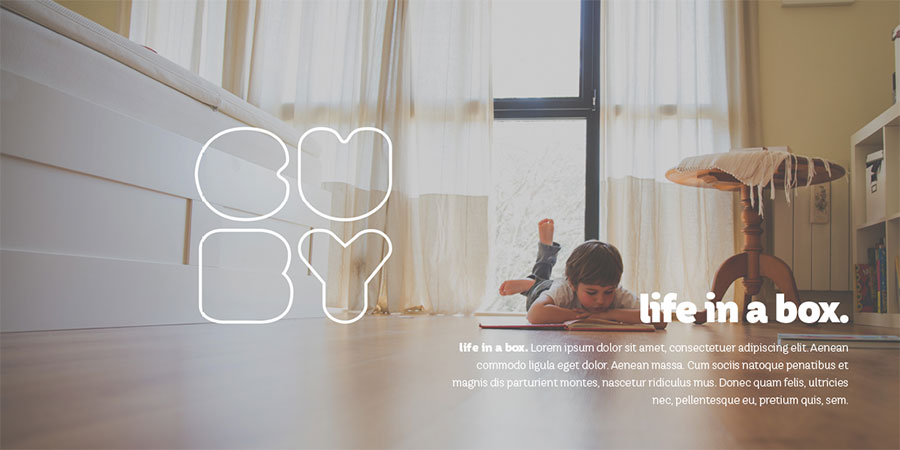 ---
Branding am laufenden Band
du bist neu hier? lies doch unseren
Das Briefing für dein Branding!
Hier kannst du uns ganz in Ruhe und unverbindlich kennenlernen. Bis zu zweimal im Monat schicken wir dir Hot Offers, heißen Scheiß, der deine Marke weiter nach vorne bringt, oder vielleicht auch mal ein lustiges Katzenvideo. Wer weiß! Möchtest Du dazu vielleicht einen Freebie Deiner Wahl? Dann geht's hier lang! Hopp, hop on!