Frau Maier Moderne Stilberatung
A stylish website for an online style queen
W
ho doesn't know her yet, should change that urgently: Katharina, aka FRAU MAIER, is a force of nature. Her "modern style consulting", known from TV and radio, deserves that name and offers so much more than stale, "stupid colour advice" (original soundbite). When we first met on the phone in January 2016, we were immediately impressed by her – less so of her web presence. Katharina felt the same; that's why she had contacted us.
By now, we at Bright Idea are done (with the website, not with Katharina, who's been our dear acquaintance and patron since then), and proud to have given FRAU MAIER the va-va-voom performance she deserves, or as she puts it: our collaboration, to her, was "winning the lottery jackpot". Thank you, Katharina, the feeling is entirely mutual!
There she is! My new page. Everything is new. (Almost everything, I'm still the same.) Logo, colours, copy, pictures, … all new. And daring and very cool, I think. Thanks to the wonderful Katja and the great Hans at Bright Idea! Working with the two of them is dedicated, reliable, fair, authentic, unconventional and funny. We have never met, except in photos and on the phone. I am so pleased that I have found in you partners who understand me (which is sometimes, I believe, a challenge) to lead and advise me and always let me make the final decision…who have just done such a great job that I am lost words. THANK YOU!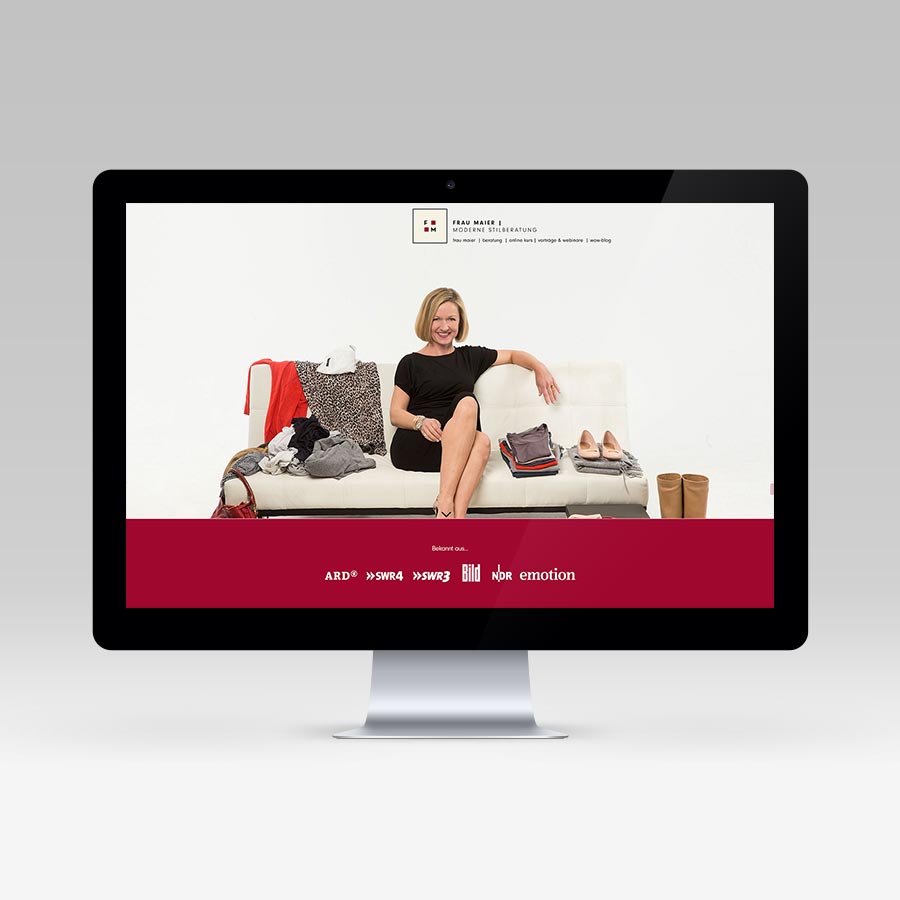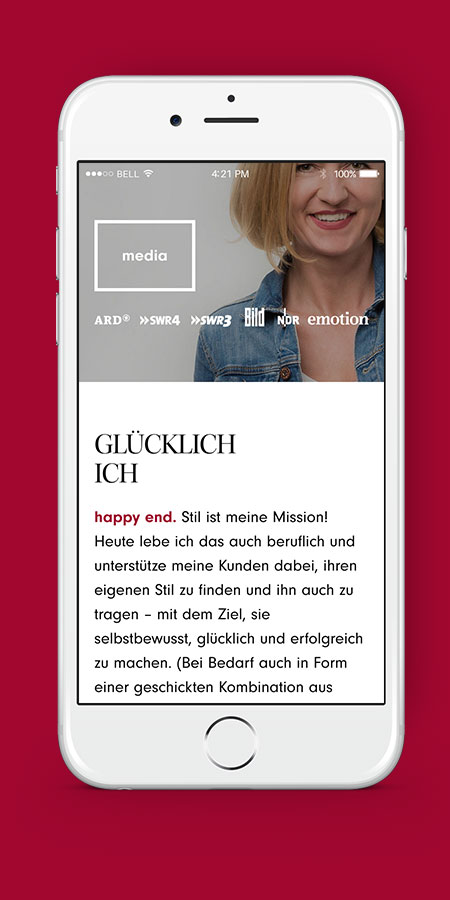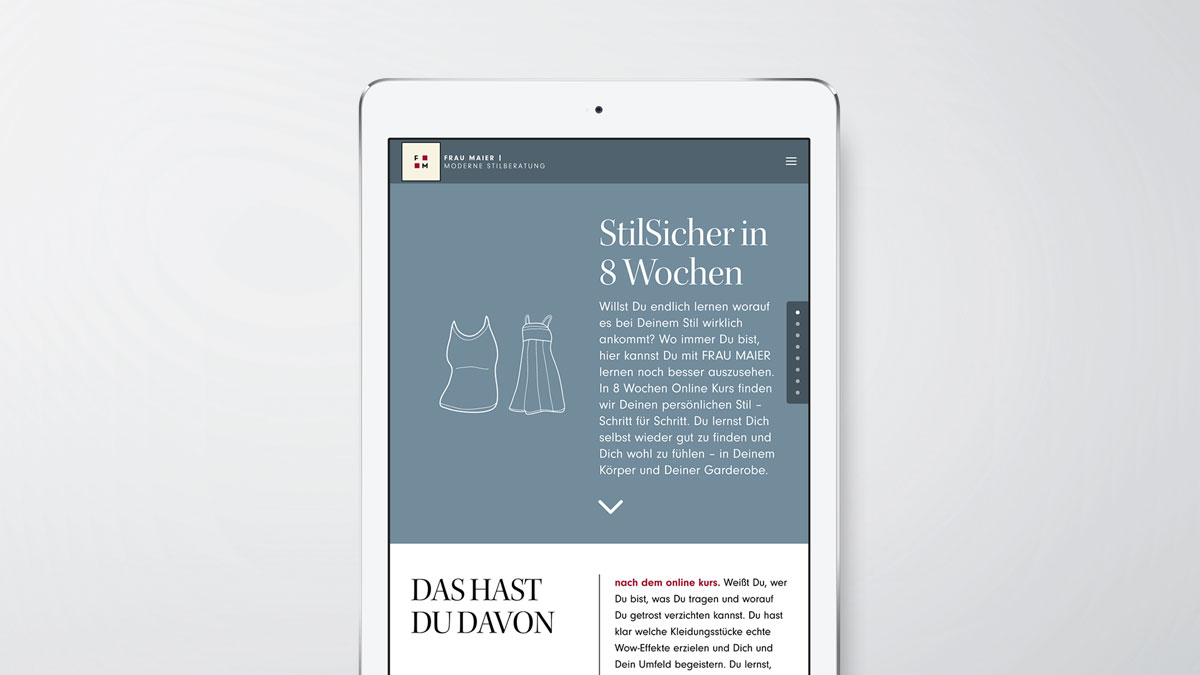 ---