Claudia Kuhlmann
From Cell To Soul
B
uilder of bridges, wholehearted and loving person, dreamer & merciless optimist – that's how Claudia Kuhlmann's biography begins on her brand new website … and that happens to be exactly right. Osteopath and kinesiologist Claudia wanted to implement her 14-year offline experience with fertility patients in various online coaching programs. So she approached us with the desire to design a new brand and website. It was important to her that we'd equip the visual identity of the Claudia Kuhlmann brand with clarity, trustworthiness and a feel-good factor.
We agreed relatively quickly on the logo and the color scheme for the "umbrella brand" Claudia Kuhlmann. In doing so, we also laid the foundation for a small, fine logo family. For the new online programs "Mein Kind" (My Child) and "Körper Coaching" (Body Coaching) we used the same building blocks and relationships of the umbrella brand. Accordingly, they have each been assigned their own, similarly structured, colour palette.
After working together on her Bright New Site, Claudia is now also in Brand Alchemy Sparring with Katja, and together we are building on her next steps into the outside world. It's a lot of fun, because as it turns out, Serendipity had a hand in this: The two actually almost went to school together. It's magic!
In theory, you could say that I came across Katja through a couple of coincidences. In reality, however, I believe it was just meant to be, after our paths crossed a few times already. The first phone call with Katja convinced me 100% that I wanted to work with her and Hans. I was very exited and immediately knew that my new homepage was going to be great.
The result exceeded all of my expectations. Katja and Hans bring a mixture of heart and mind, creativity and professionalism, which I love. My homepage turned out beautifully. The layout and the text reflect exactly that what defines me as a person. The homepage – that's me. And for that I thank you both with all my heart!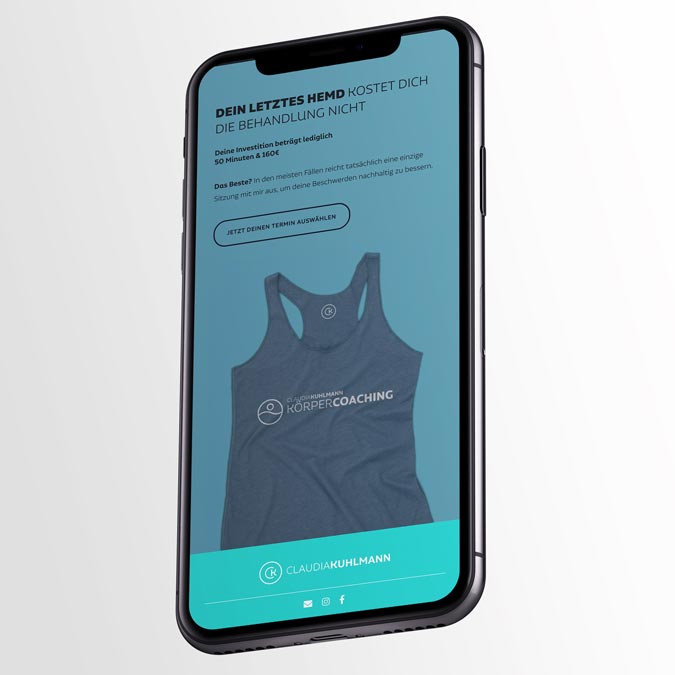 ---
du bist neu hier? lies doch unseren
Das Briefing für dein Branding!
Hier kannst du uns ganz in Ruhe und unverbindlich kennenlernen. Bis zu zweimal im Monat schicken wir dir Hot Offers, heißen Scheiß, der deine Marke weiter nach vorne bringt, oder vielleicht auch mal ein lustiges Katzenvideo. Wer weiß! Möchtest Du dazu vielleicht einen Freebie Deiner Wahl? Dann geht's hier lang! Hopp, hop on!