Four Beyond
matchmakers for high-end travel designers
I
n mid 2020, our loyal client for years, Nataša Manić of DiaMonde, came to Bright Idea with a request to work on a new start-up she recently founded together with her two partners, Katharina Herbst and Tracy Neureuther. Serving as an experienced matchmaker between high-end travel agents and avant-garde hotels throughout the world, four.beyond would be the missing link in creating an exclusive community in the travel world. Or as we put it:
What are three leading luxury travel ladies with a passion and experience rivaled by none, combined with a secret society of travel designers? four.beyond.ordinary.
Not only did we create the visual branding, but we also worked closely together with the clients on the concept as a whole, creating the blueprint for the tone-of-voice and wording.
The one-page website we created for four.beyond is a great example of what an intensive creative collaboration at eye level can result in. And we are seriously thrilled with this long-term relationship – a circle of mutual trust, as it were, and the biggest compliment we could wish for.
Thank you, Nat, and we already look forward to whatever you come up with next, leading luxury Libra!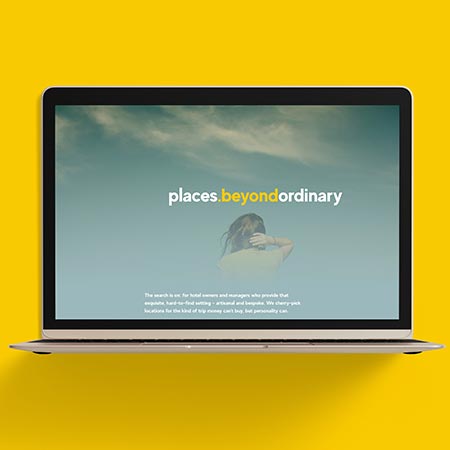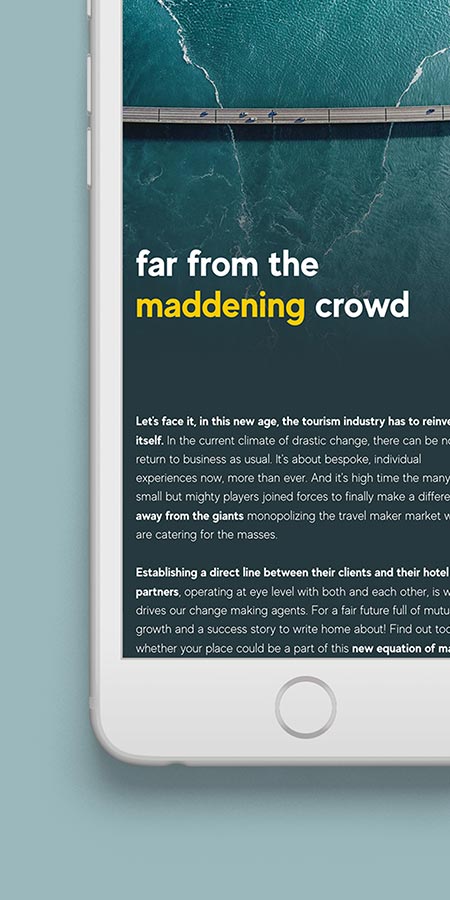 ---