Andrina Tisi
Reinvented and rebranded
A
ndrina Tisi is a health coach with a broad knowledge and a wide variety of services based in Switzerland. She was also the first client to book our Branding Page package, and upgraded it to A Bright New Site. Whilst in need of a complete re-branding, Andrina was also about to launch her new online course, 'I am'. So we started with laying the foundation for her new visual identity, and applying that to a brand-new "one pager": a landing page, or sales page rather, for her online course. This was also the blueprint for a complete, revamped website to follow later.
After our first introductory call, we had an instant click, which made working together a smooth operation. Andrina was quite outspoken about what she imagined for the overall look and feel of her visual identity and we were on the same page in defining our goals really quickly. The short version: Convey clarity, simplicity and the sense of space. Lots of it!
The result pairs a distinctive sense of lightness, sophistication and minimalism with clear, to-the-point copy. Katja's genius as a scientifically trained analyst who always sees the big picture, combined with her emotional creativity, kicked in and she even threw in the naming of Andrina's key service – which is now uniquely called life curation, rather than (the pretty ubiquitous) "lifestyle coaching". Andrina was pleased. So were we and we were thrilled to finish what we started. Let the good times roll!
Working with Katja and Hans was so effortless and fun. As I am bilingual it was fantastic for me to be able to speak in english and german to them and it made the communication easy.What was so astonishing to me is that after just a few conversation they really GOT ME and what I wanted to convey.They understood that certain things I needed to sleep over to have the answer and make a decision, I never felt rushed and still our work together was very efficient. I love the combination of the both of them as a team, they come with a fast range of experience and I felt really seen. I truly love working with them and I am sure you will too.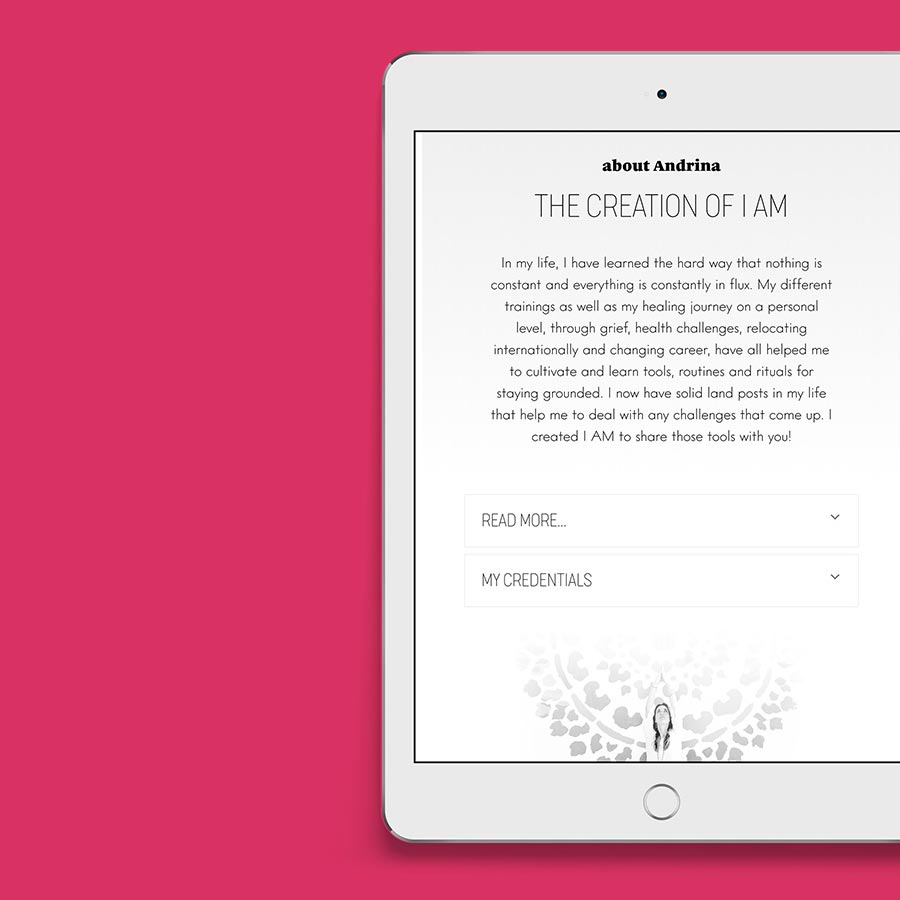 ---
Branding am laufenden Band
du bist neu hier? lies doch unseren
Das Briefing für dein Branding!
Hier kannst du uns ganz in Ruhe und unverbindlich kennenlernen. Bis zu zweimal im Monat schicken wir dir Hot Offers, heißen Scheiß, der deine Marke weiter nach vorne bringt, oder vielleicht auch mal ein lustiges Katzenvideo. Wer weiß! Möchtest Du dazu vielleicht einen Freebie Deiner Wahl? Dann geht's hier lang! Hopp, hop on!